Oldsmobiles that just keep going!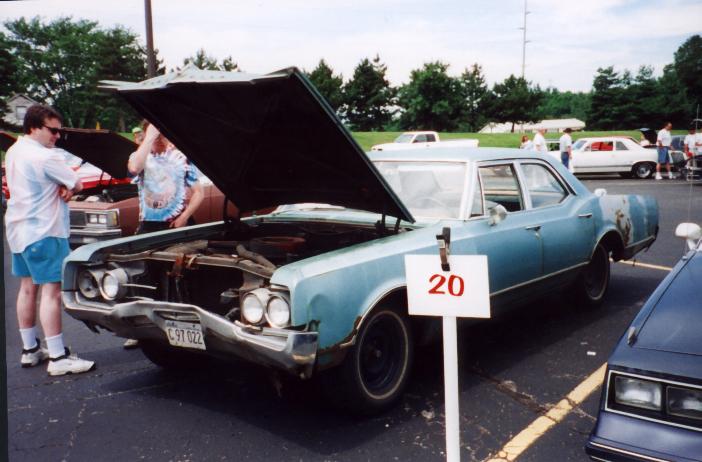 Karl's 1965 Dynamic 88 Celebrity Sedan (additional chrome) featuring
2v/425/TH400/2.73 a slightly sour visage, and a large literary following.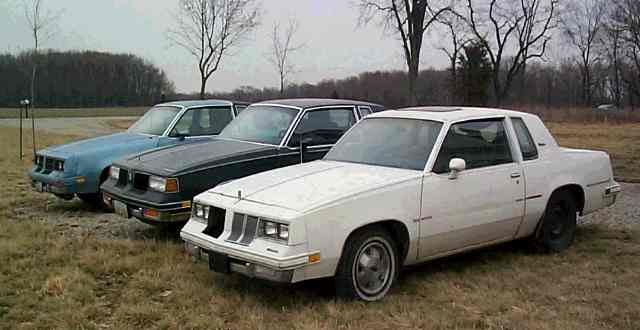 Misc. G-bodies. Which is the daily car? A drawing will be held to determine.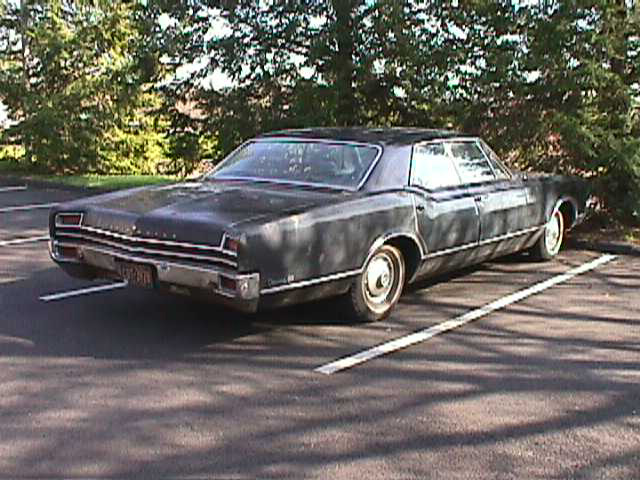 Karl's friend Mike in PA has the base model 1965 Dynamic 88 it is
also 2v/425/TH400/2.73 and needs some attention to blow-by.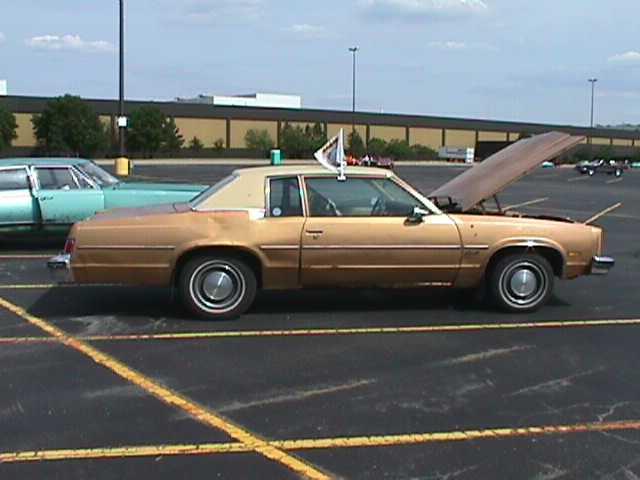 Named the Urban Assault vehicle,(or the Gold Star) [more info coming]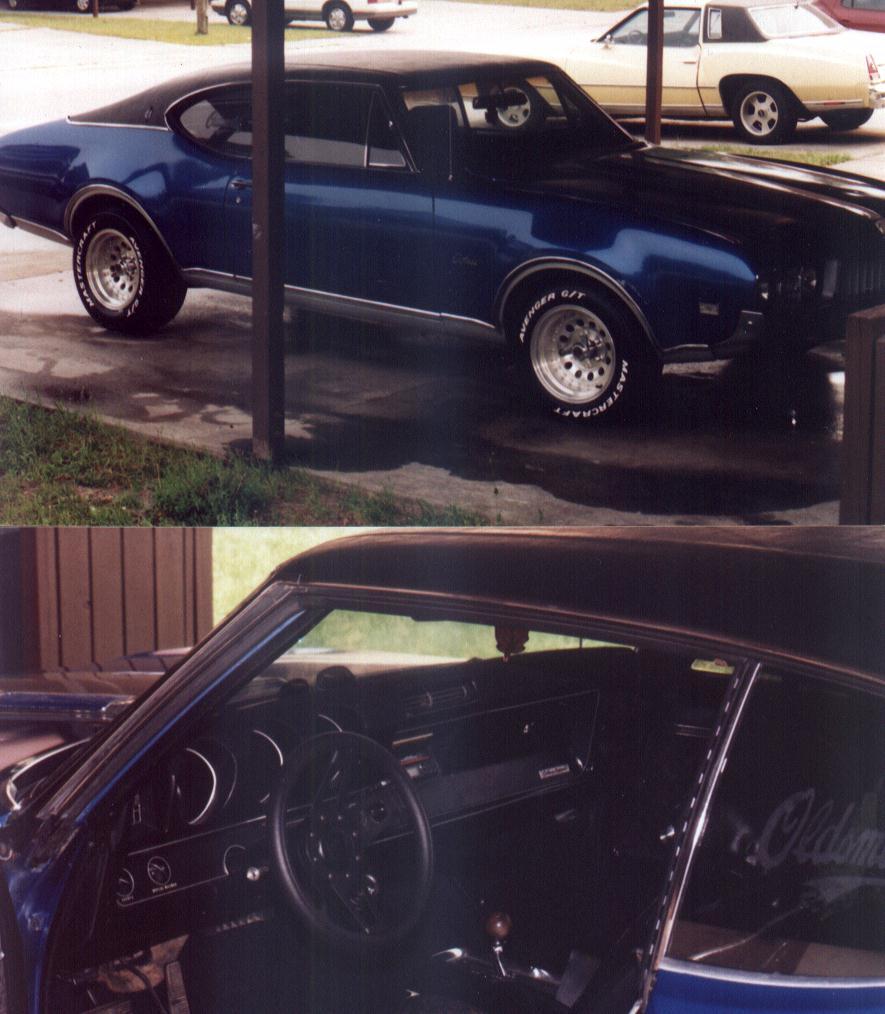 1968 (Toro)455/TH400/2.78 gearing.Plus lock-up posi unit, full
Hotchkis rear suspension w/pan hard rods and KYB gas shocks



An 1984 Holiday 88, that Johnny Cash would wonder at.
1984 Holiday88,403,TH350,80 interior and wiring harness,hood,driver's
door,1978 403 and TH350,83 fenders,frontend panel,tailights,82 grille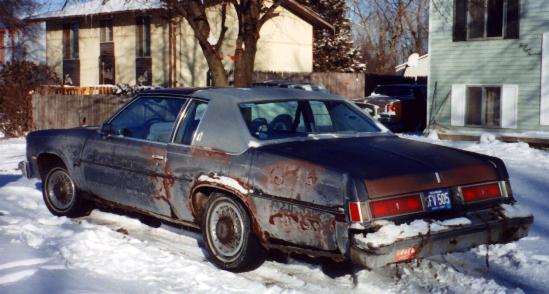 An 1977 88 Royale with 403, this is his substitute all-around car.
We are confused, does this mean multiple beaters?
Can a beater be garage-kept?



Fred Kemp's 1967 Cutlas. 200K with no engine work.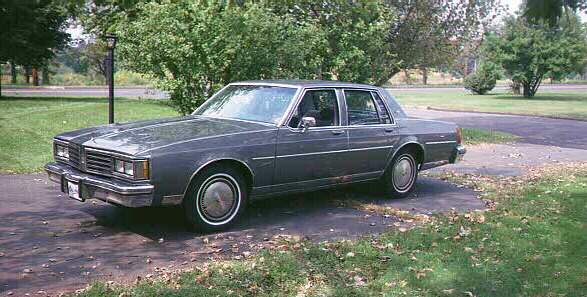 Dave Cullen's 1985 Delta 88 Royale. 160K on the 307 to date!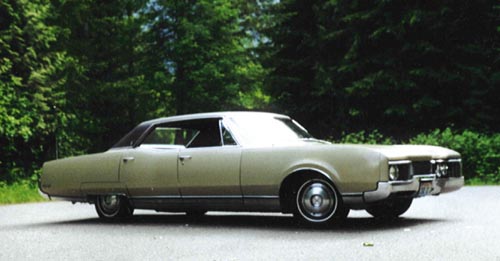 This is Phil's .... ummm ....
We do apologize, but we cannot find the information that matches this image.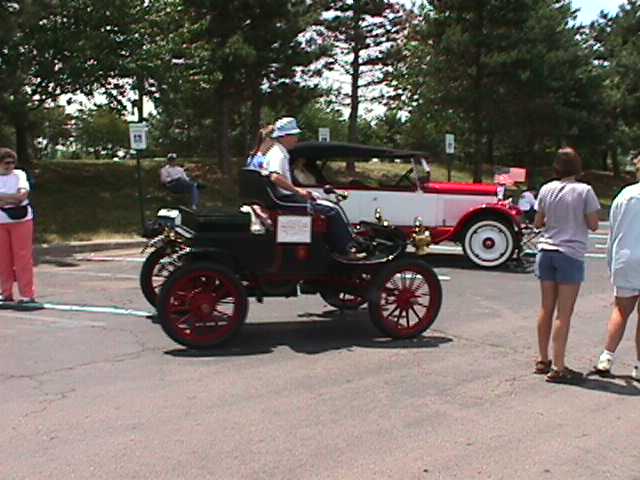 Honorable mention here. Jim is pictured giving a spectator a ride
in the Curved Dash, just as he does at every show his Curved Dash
is in! If there is a subcategory for Oldsmobile spirit, Jim wins!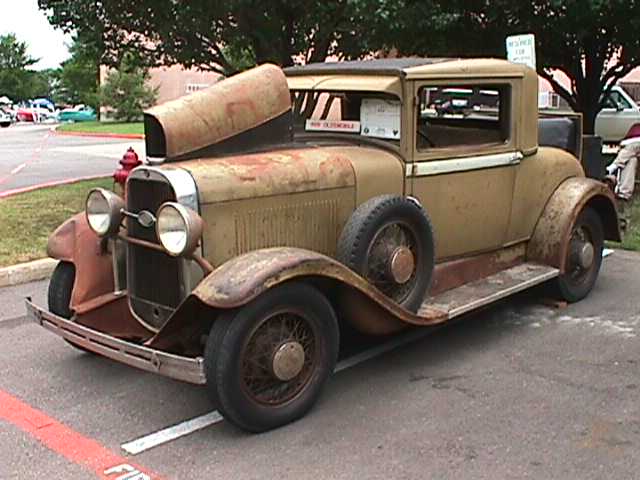 This car (Owner not known) was at the Lone Star National meet in 1999,
and also at the 2000 OCA Homecoming. Honorable mention even if not a
daily driver!